Home Hospital Bed and Mattress Rentals & Sales | Get Experienced Service Today!
Home Hospital Beds & Mattresses: Buy or Rent.
Ultimate Solution for Bedsores
Preventing and treating bedsores can make a world of difference in your quality of life. The cutting-edge Home Hospital Bed & Mattress ensures optimal pressure redistribution, reducing the risk of developing pressure ulcers and treating existing bed sores. Designed with your comfort in mind, its high-density foam mattress provides optimal pressure relief, especially for those who need to spend prolonged periods in bed.
Support for Chronic Heart & Lung Disease Patients
Imagine a solution that helps to enhance your comfort and health while dealing with chronic heart and lung disease. Our Home Hospital Bed & Mattress offers just that! By allowing adjustments to different positions, it not only reduces discomfort but also assists in improving circulation and respiratory health, promoting overall well-being.
Buying & Renting: Tailored to Your Needs
Whether you want to buy or rent, we've got you covered. We understand your health needs can change, and so do your requirements for a bed and mattress. Hence, we offer flexible options to either rent or purchase our products. And rest assured, every product that you take home is crafted to deliver health benefits and superior comfort.
Rental Terms and Conditions.  
Monthly Rentals.  No refunds or pro-rated funds for early returns.  A valid credit card is kept on file and will be billed on a recurring basis, every 30 days.    Rentals include setup, limited delivery and education and ongoing maintenance during the rental term.  **
Rentals may be subject to a Delivery Fee Depending on the delivery area and time of delivery**
Medicare Beneficiaries:
  Please contact us to determine eligibility and to determine coverage criteria.
Frequently Asked Questions:
1.
What are home hospital beds?
Home hospital beds are specialized beds designed for individuals who require medical care or assistance at home. They are equipped with features not found on regular beds, such as adjustable head and foot sections, side rails, and sometimes electronic controls, which make it easier to care for patients and provide them with a more comfortable and safer environment.
2.
Why should you consider home hospital bed rentals?
Home hospital bed rentals can be beneficial for various reasons:
- **Short-term Need**: If you or a loved one is recovering from surgery or an illness and needs the features of a hospital bed temporarily.
- **Cost-Effective**: Renting can be more economical than purchasing, especially if the bed is only required for a short period.
- **Flexibility**: Rental agreements often allow you to upgrade or downgrade based on changing needs.
- **Maintenance**: Rental companies usually handle maintenance and repairs, ensuring the bed is always in good working condition.
3. 
Are home hospital beds safe to use?
Yes, home hospital beds are designed with safety in mind. They come with side rails to prevent falls and adjustable settings to ensure patient comfort. However, it's essential to ensure they are used correctly and follow manufacturer guidelines and recommendations.
4.
What factors should you consider while selecting a home hospital bed?
When selecting a home hospital bed, consider the following factors:
- **Patient's Needs**: The type and severity of the medical condition.
- **Adjustability**: Ability to raise/lower the bed and adjust head and foot sections.
- **Size and Dimensions**: Ensure it fits comfortably within your home space.
- **Weight Capacity**: Ensure it can support the patient's weight.
- **Safety Features**: Such as side rails, emergency battery backup, and lockable wheels.
- **Ease of Use**: Electronic controls, remote operation, etc.
- **Durability**: The build quality and materials used.
- **Cost**: Budget and any rental or purchase options available.
5.
What are alternating and low airloss mattresses?
Alternating and low airloss mattresses are therapeutic mattresses designed to prevent and treat pressure ulcers or bedsores. Alternating mattresses have air cells that inflate and deflate alternately, changing pressure points and promoting blood flow. Low airloss mattresses release small amounts of air through tiny holes, creating a moisture and temperature-controlled environment to maintain skin integrity.
6.
Why should you prefer alternating and low airloss mattress rentals?
- **Medical Needs**: These mattresses are ideal for patients at risk of developing pressure ulcers or those already with bedsores.
- **Short-term Requirements**: If the need for such a mattress is temporary, renting can be more cost-effective.
- **Quality Assurance**: Rental companies ensure the mattresses are maintained, cleaned, and in optimal working condition.
- **Flexibility**: Renting allows you to adapt to changing medical needs easily.
7.
How to determine the quality of an alternating and low airloss mattress?
To determine the quality:
- **Material**: High-quality, durable materials that are resistant to punctures or tears.
- **Air Pump Efficiency**: Ensuring the air pump operates efficiently and quietly.
- **Pressure Settings**: The mattress should have adjustable pressure settings to cater to different patient needs.
- **Durability**: Check for warranties or user reviews indicating long-term use without issues.
- **Ease of Cleaning**: The mattress cover should be waterproof, antimicrobial, and easy to clean.
8.
How frequent should you replace alternating and low airloss mattresses?
The frequency of replacement depends on the manufacturer's recommendations, usage, and wear and tear. On average, these mattresses can last several years if maintained properly. However, they should be replaced if there are noticeable defects, if they no longer provide effective pressure relief, or if the air pump becomes inefficient. Always refer to the manufacturer's guidelines regarding replacement.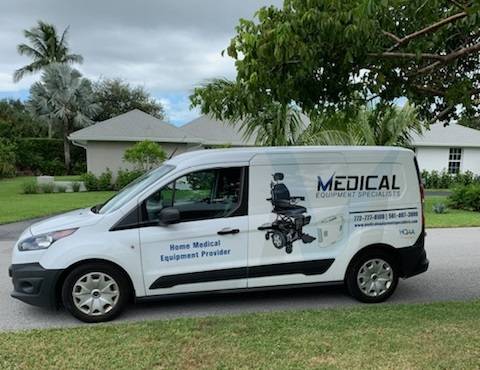 We Earn Top Reviews from Google Users!"